---
Make today countGet Started
So you're ready to start? We are so happy to have you! Here is what you need to know.
Step 1
Review our timetable on Mind Body, and choose your preferred class time. If this is your first class with us, you to do not need to book you can just turn up 15 minutes early and we will look after you. If this is not your first class, please book your class in on Mind Body.
Step 2
Arrive 15 minutes before class.
Step 3
Bring a large towel, yoga mat and some water. We have yoga mats for hire for $2. Water is also available for sale.
Step 4
Ensure you don't eat anything heavy 2 hours before class. 
Step 5
Don't get lost! Our address is Rear of 370 Kensington Rd Erindale. We are located behind Rena Thai restaurant so allow time to locate us. 
Our TimetableBook Online Now
Bookings accepted up to 2 hours before class.
Improve Your Fitness & your lifeHow We Can Help You
---
Flexible Timing
We know you are super busy. That's why we offer so many classes at different times.
We fit in with you - Open 7 days
Our founder Belinda is a proud mum to 6 kids, so she knows all about the challenges of fitting everything in! So we are open 7 days to make it easier for you to get to class, and you can book in anytime using our online system.
See Timetable
Awesome Teachers
Belinda picks her teachers with the upmost care, to ensure that they do the very best to train you in a safe and caring way.
Experts who also care about you
We offer such a diverse range of classes and our teachers are all trained and certified overseas. They are already experts in their craft, yet they continue to develop their skills, understanding that the learning journey is never truly completed.
Meet Our Team
OUR FOUNDER BELINDA
Belinda created the studio after hearing so many people tell her how impersonal many yoga studios are.
Belinda's
Vision
Belinda ensures that every client receives an enjoyable and personal experience, whether she is taking the class or one of her carefully hand-picked teaches is. You will not be lost in the crowd.
Meet Belinda
Our ClientsLove Our Studio
Pleasant but challenging,

This is my first experience of HOT Yoga having done yoga before but Belinda and her awesome team have made it a pleasant but challenging experience. I like the fact I can do different types of classes here and the teachers are great at explaining and helping you gain the right postures, nobody judges you, it is what it is on the day. So after two and a half months of 4/5 classes per week I have lost 3kg, but more importantly I have lost 5cms of my waist, 4cms of my chest and 3cms of my hips, so effectively dropping a couple of dress sizes. The weight loss isn't a true indication of how much I have lost as I have converted fat to muscle and my body is starting to tone again! Its a great way to get your sexy back and feels awesome when people notice! 'Roxy

Thank you for the gift

I have a flexibility now that I have never had before and a waist line again! Not to mention the psychological benefits – to be in a space, mentally, physically and psychologically working through positions correctly through clear and concise professional guidance by excellent teachers is the treat for me. Each and every time I go to a class, I learn something new, a new way to heal and stay flexible, healthy and balanced.. you are guided along to suit the flexibility of your body for that particular moment in time, in a very inclusive, supported, non-judgmental, non-competitive environment. Thank you for the gift of Belinda, Rhu, Connie, Adeline, and team of excellent trainers in my life. Jo

The best instructor I have ever had,

I am only 29 years old and I have experienced lower back pain for many years. Yoga and Pilates help me to control and alleviate the pain. I have been to many studios to practise Yoga and Pilates. Belinda is the best instructor that I have ever had. I cannot wait until Belinda opens her own studio at Erindale. I want to be her first client.Anna

Belinda makes it enjoyable.

I have always disliked any form of exercise and I used to get bored taking exercise classes. However I have now done Hot Pilates classes with Belinda and I love it. I schedule all my other activities around the classes. Even my mother is now doing Pilates and loving it (even though it is a long time since she has done any exercise at all). Belinda makes it enjoyable for both of us. I cannot believe she has had 6 children.Carolyn

I feel so much fitter.

I have been doing Pilates with Belinda three times a week for the past three months. I feel and look so much fitter. I have lost weight, my muscles are more toned and my core is so much stronger. Belinda makes the sessions enjoyable and she takes a personal interest in my improvement .Brook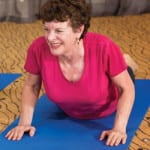 ---
Health & Vitality Tips from usOur Blog
---
---
VIEW MORE
---
Start Now and Meet Your Goals
Is today just one day or is it Day One?

Want to feel better and look great?

Just start!

No matter how unfit you feel, how far you feel you have to go, just start and you will feel the difference immediately.

As they say, "rolling out your mat is the hardest part..." so just start! Once you are here in our safe hands, we will help you get where you want to go.

JOIN US