---
is today just one day or day one?Our Classes
Hot Yoga
---
Hot Pilates
---
Hotflow Yoga
---
Not sure about the heat?
---
Yoga for everyone, including kids
---
---
invest in yourselfPricing Options
SPECIAL: Unlimited Classes for 1 month  for $99*
*For new and existing clients, once -off only per client, payable in advance.
From 15th October to 15th November 2018 anyone can take out a 1 month membership for unlimited classes for just $99 payable in advance. This will expire 1 month from the date of payment and is only available once per person.
Unlimited Classes Package Prices
Paid in advance.
12 months unlimited classes for $1300
3 months  unlimited classes for $450
1 month unlimited classes for $160
Unlimited Classes Instalment Package Prices
Paid by instalments.
12 months unlimited classes – fortnightly instalments by direct debit of $49 
3 months unlimited classes – fortnightly instalments by direct debit of $75
Per Class Prices
1 class for $20
5 classes for $90
10 classes for $170
---
---
---
The perfect setting for your practiceOur Studios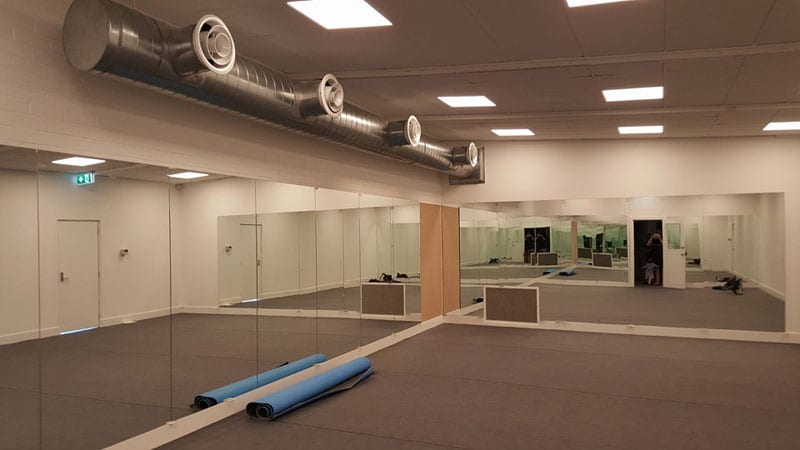 In keeping with Belinda's philosophy of being authentic and being at one with nature, the yoga studio is warm, inviting and decorated in neutral tones of raw wood, natural charcoal and hints of cheerful yellow. The mirrored exercise room is spacious enough to accommodate 30 people and it's heated to 40 degrees Celsius for maximum benefit.
And of course, change room and shower facilities are available, as well as refreshments and yoga apparel.
There is parking at the front of the building and also across the road at the nearby supermarket.
---
handy to knowTips for new yogis
All classes are designed for beginners.
Have a look at the timetable and decide which class will suit you. You can book from the website, mind body app or our facebook page. Doors are locked when the class is on so please ensure you allow plenty of time to get to class. We are located behind some shops.
It is best to not eat 2 hours before class. Try to come in already hydrated, drinking lots of water just before class will make you feel uncomfortable. Wear light clothing that you would be prepared to sweat in. There are no shoes or phones in the yoga room. Please bring a large towel, yoga mat and some water. If you don't have a yoga mat we hire them out for 2 dollars.
A regular practice is at least 3 times a week. you will notice increased strength and flexibility. Mental clarity and you will also learn to relax.
People find they have more energy, eat better food, drink more water and sleep better with a regular practice.
You do not need to be flexible to do yoga or pilates.
The heat warms up your muscles, prevents injuries and allows a deeper release in your body. The heat5 promotes sweating which assists in flushing out toxins from your body.
For class timetable click here , to book online click here, and for prices click here.
---
---
Start Now and Meet Your Goals
Is today just one day or is it Day One?
Want to feel better and look great?
Just start!
No matter how unfit you feel, how far you feel you have to go, just start and you will feel the difference immediately.
As they say, "rolling out your mat is the hardest part..." so just start! Once you are here in our safe hands, we will help you get where you want to go.
JOIN US