Did you hear about our yoga trip to Bali paradise?  This trip was such a huge success, we are definitely going to do it again. 
If you would like to make sure you are kept in the loop about the next Bali trip, please click here to send us an email and we will pop you on the "Maybe" list… 🙂  
Yes, please add me to the 'maybe' list for the next Bali trip!
Please hear from Belinda below about this amazing trip and check out the gorgeous photos!
Recently I had the privilege to travel to Bali. I came away with extreme gratitude. Jo and I started a new tradition that we will never stop!! With out Jo McLaren and our family at Lily lane Villas I would not have had such an amazing opportunity 🙏

For 6 days we submerged ourselves and our dear friends in a spiritual experience that has changed my life for ever. We came to ubud with an open mind and heart. Every day we practiced 2 yoga classes and submerged ourselves in Balinese culture. We tried new things and rode a mountain bike for 20km. We hung upside down in Ariel yoga and witnessed a traditional ceremony.

I got to see Mother Nature at her best, so untouched and full of Hindu culture. We have been so blessed to share this experience with our friends. I have never felt so lucky and at one with nature.

I have already started planning next September 🥰

Thank you Rebekah Ryan Dimi Spano
Karina Wiles Rosie Horak just to name a few who made this journey possible.

I am truly one lucky lady 🥰🥰

Thank you so much for this opportunity

Thank you Lily Lane Villas for the most perfect experience.
Lily Lane Villas had everything covered. There was not a thing that was not thought through and planned.

🙏🙏

Stay tuned for the next yoga retreat 💗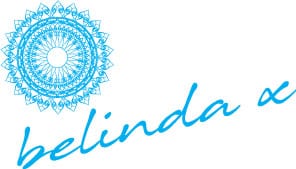 Our PhotosBALI 2019
Yes, please add me to the 'maybe' list for the next Bali trip!